Visual Identity for the Permanent Gallery at Victoria and Albert Museum

After almost 30 years of telling the story of 20th Century design it was time for a change: the galleries (Rooms 74 and 76) and The Rapid Response Collecting display (Room 74a) were closed in November 2019 to be reoplened in summer 2021. The team has been working on a new curatorial vision for these galleries, aiming to tell a different story of 20th and 21st Century, focused on design and society. Design 1900 – Now showcases 250 objects from the V&A's collections and displayed across two galleries.

The rooms (76, 74a and 74) are located on the second floor, and lack clearly delineated entry and exit points. Therefore part of my design work was to create a stronger threshold experience and to establish a strong narrative for the collection with three entrances. I was working with the in-house 2D and 3D designers to develop a new design concept according to the brief and relatively modest budget. The working process included weekly meetings with the curators Corinna Gardner and Johanna Agerman Ross to share new ideas and visuals.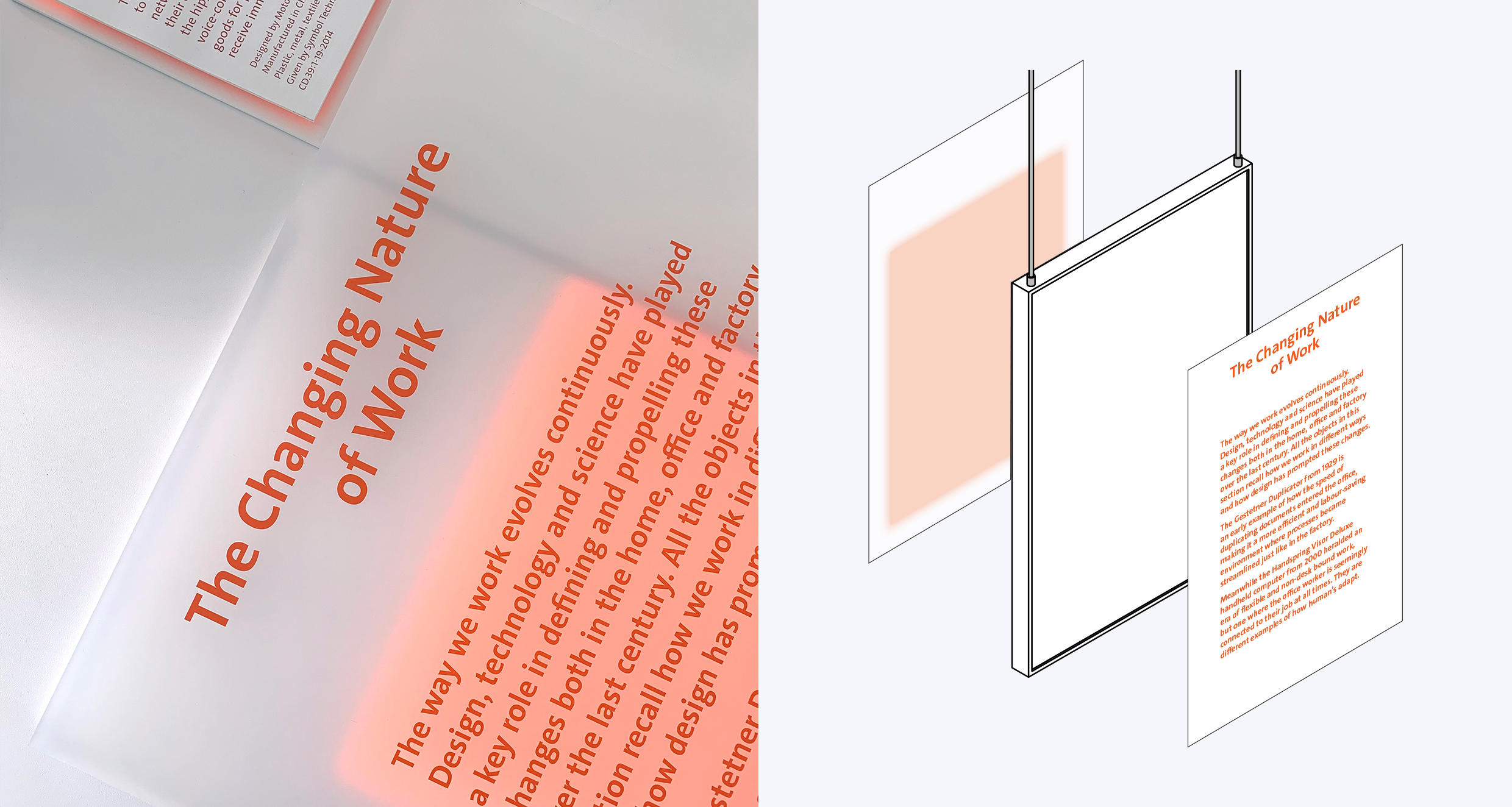 My role included finding design solutions for multiple entrances of the gallery, suggesting colours, materials, moodboards, developing visualisations of proposed ideas and presentations for weekly meetings. The gallery curators suggested integrating bright colours into the identity, whereas graphic designers preferred to minimize the amount of colours and, ideally, to stick to white. To marry the design approach with the curator's brief, I proposed to hide intense colours, keeping a light touch of colorful shades. Here are some intermediate prototypes: